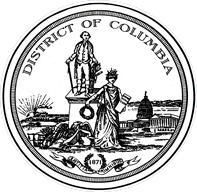 COUNCIL OF THE DISTRICT OF COLUMBIA
FOR IMMEDIATE RELEASE                                                                                                                                                                                                                   March 17, 2020
COVID-19 EMERGENCY ACT PASSES
This afternoon
, The Council of the District of Columba approved, "
COVID-19 RESPONSE EMERGENCY AMENDMENT ACT OF 2020
." The Act provides several measures that assist residents, businesses
,
and organizations during this pandemic.
What the Emergency Act does:
 Extends employment protections under DC Family Medical Leave Act.
 Extends the March 31 real property tax for hotels to June 30, 2020 and allows other businesses to defer  February and March sales taxes to July 20, 2020.
 Creates small business grant program, including grants to non-profits and independent contractors (if they do not qualify for Unemployment Insurance).
 Allows for pick up or delivery of beer and wine (in a sealed container) to be consumed in the home from a restaurant if ordered with food.
 Extends time for filing of biennial corporate filing.
 Expands authorities for the Mayor under the Public Emergency Act.
 Provides DISB flexibility for health insurance and matters regulated by DISB.
 Extends public benefit programs such as Alliance, TANF, and SNAP.
Limits price gouging and stockpiling.
Prohibits utility companies from shutting off service.
 Prohibits eviction of residential and non-residential tenants.
Prohibits housing providers from charging a late fee during emergency.
 Allows for prescription drug refills before end of waiting period.
 Extends licenses and registration deadlines (DMV, professional licenses, etc.).
 Homeless Services Reform Act contingency provisions.
 Extends Tenant Opportunity to Purchase OPA deadline and prohibit landlords from charging late fees.
 Allows Department of Corrections discretion for awarding additional good time credits for those sentenced for misdemeanors, consistent with public safety.
 Provides DCPS Summer school calendar flexibility.
 Clarifies schools' attendance reporting during emergency.
 Allows ANCs to meet less than 9 times per year and may do so remotely.
 Suspends meetings of other boards and commissions.
 Extends FOIA deadlines.
 Allows flexibility of the Open Meetings Act when remotely meeting.
 Extends Budget Submission Requirements to a May 6, 2020 deadline.
 Allows for Council to meet virtually.
Gail Brevard
Commissioner 5C01